Profile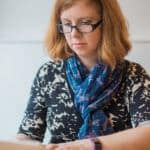 Sarah Chalmers-Page
Curriculum Vitae
Education:

GCSEs and A levels in a state comprehensive in Essex, first degree in Psychology from Edinburgh.  NHS Graduate Scheme – which at the time offered an MSc in Healthcare Leadership and Management (jointly awarded by Manchester and Birmingham Universities).  A post graduate certificate in health economics from the University of Aberdeen.

Qualifications:

A level Psychology, History and English Literature

MA Psychology
MSc Healthcare management and leadership

PGC Health Economics.

Work History:

1998-2002 various jobs as a waitress, barmaid and nursing assistant

2002-4 Residential assistant manager, learning disability services in Massachusetts, USA

2004-6 Assistant Psychologist, Essex County Council

2006-8 NHS Graduate Management Scheme, Swindon

2008-2010 Executive Officer, NHS Swindon

2010-2014 Project Manager/Programme Manager, National Institute for Health and Care Excellence

2014-2015 various voluntary roles, notably for University Hospitals South Manchester working on their strategic partnership with a hospital in Northern Uganda

2015-present day Freelance manager, working on hospital strategies, service evaluations, service improvements and business cases across health and social care.

Workplace:

All sorts of organisations across health and social services.  But I mostly physically work from home.
Sarah Chalmers-Page is a member of:
About Me:

I am originally an NHS manager.  I do not have any medical or nursing qualifications; I used to want to be a psychologist, but it turned out I was better at being a manager! I finished a degree in psychology, then worked in the USA for two years looking after adults with learning disabilities. When I came back, after one job as an assistant psychologist, I switched to the NHS graduate management scheme.  I am always really keen to talk to people about all the jobs you can do in the NHS, helping people and promoting health, if you do not want to be a nurse or a doctor, and why these jobs are really important.
Quick Fire Questions

How would you describe yourself in 3 words?

Evaluates health improvements.

Who is your favourite singer or band?

What's your favourite food?

What is the most fun thing you've done?

Climbed Mount Kinabalu in Borneo for sunrise – 4000m high and trekking through a rainforest. After that I felt like I could do anything!

What did you want to be after you left school?

Were you ever in trouble at school?

No, apart from being a chatterbox.

What's the best thing you've done in your career?

Won a national prize from the Department of Health for a public engagement event around helping people make choices around their healthcare, which included running a stall outside Swindon Town Football Club, stalls at Pride and the local Mela, and getting feedback from several hundred people who would never have answered an email.

What or who inspired you to do your job?

I initially chose psychology because of one inspiring teacher.  When I was working in the USA I saw healthcare let people down because of who they were or their ability to pay.  When I got back to the UK, I had a brilliant boss who noticed that I was very good at service evaluation, drafting questionnaires and presenting data and encouraged me to do more work like that.  And if I am honest, I realised that assistant psychologists were either paid at minimum wage or expected to do unpaid internships, and I was looking for a job that still allowed me to help people but that paid me a good enough wage where I could move out of my parents house!

If you weren't in healthcare, what job would you do?

I would either work for a local authority or the civil service, organising things.

If you had 3 wishes for yourself what would they be? - be honest!

I wish that the COVID-19 virus would go away so I could go traveling again, I wish I had a self tidying house, and I wish I had more time to do running and swimming.

Tell us a joke.

Why do elephants paint themselves yellow? To hide in a bowl of custard.

What is yellow and particularly dangerous to elephants? Shark infested custard…

My profile link:
https://primaryem21.imamedic.uk/profile/sarahchalmerspage/
---
---
---